I have hope. But it's fleeting and hard to cling onto. I believe the majority of Americans use their heart. Just going off that, we'd have nothing to worry about. But clearly this election is messy and the current administration is out to destroy everything America should stand for. It feels like we are in some twisted video game, surrounded by lurking evil around every corner.  (Below: miles of petrified wood and trees; the simplicity of angles , rock, and sand)
In November 2016, while living on the road for 6 months, I was camping in Grand Staircase- Escalante National Monument during the "election." For obvious reasons, it is one of my most favorite places: Hoodoos, petroglyphs and pictographs, pristine creeks and rivers. Waterfalls, great birds, wildlife, flora. Entire petrified trees, petrified wood, dinosaur bones, cryptobiotic crust, insane canyons, crazy rock formations. Native American artifacts and ruins.  All incredible. All valuable. All things that actually define this country. Simplicity, beauty, life, land. Things that were here first. Things we should value and worship, even. 
On election night, my boyfriend had gone up to a ridge to get service. He came back around 11 at night telling me that Obama was not in the lead.  I absolutely thought he was messing with me. Never even a thought in my mind that someone as inherently cruel as trump could "win." I was never worried until that point.  Which is why I'm horrified today.  (Below: see that ruin? Incredible. I managed to scramble up there and pay my respects;  Cottonwoods in the fall, in a red rock canyon…possibly one of the most magical color palettes  I've seen in nature)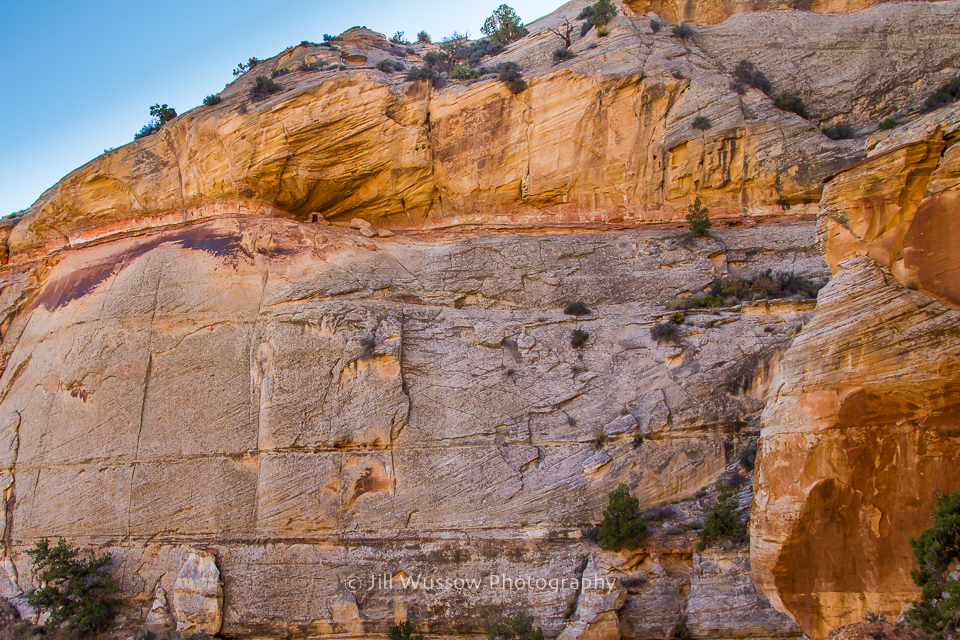 I took his phone (because I still lived in the dark ages then and didn't own one) and drove somewhere to get reception. I stayed up there until 2 am watching the polls, losing much of my mind and my sanity and hope for the world.  (Below: Me with an almost entire petrified tree; a Utah Juniper in a wash, proving it is a beast and superior to mankind)
The next morning, waking up to the nightmare we were all in,  I drove into Escalante, a tiny community, especially that time of year, 30 minutes or so away.  In a daze, I went to a coffee shop not really knowing what to do. It was empty besides the two people working, and they were clearly distraught and numb, just like I was. We were broken together and together broken, I suppose.   (Below: one of my favorite petroglyphs, a centipede; Magic light in a canyon water pool)
I walked into the coffee shop and few words were even spoken, but I started crying, the two employees started crying, and we all hugged. Remember hugging? It was a really nice and human thing back in the day. It can be a strange interaction between complete strangers, but a necessary and beautiful thing. I miss hugs. Detrimentally so. The only saving grace of that morning and many after that,  was the immediate and intrinsic understanding, love, concern, humanity,  sadness, and empathy between me and these two strangers.  (Below: cryptobiotic soil. This stuff can take up to 50 years to strengthen. It's a community of living organisms…please don't walk on it!; water in the desert. Always a glorious sight)
It is noteworthy  that I was in Grand Staircase- Escalante during the 2016 election.  In 2017, the so-called president of the US ended up raping  the National Monument, cutting it almost in half.  He opened it up to mining,  gas and oil drilling. Included in that area is Bears Ears, which is sacred, absolutely sacred land, with ties to more than ten Native American tribes.   A huge thank you to Obama and Clinton for helping protect Escalante and Bears Ears in the first place….yet, we can actively blame  the trump administration for ripping this protection away, something they're achieved at doing.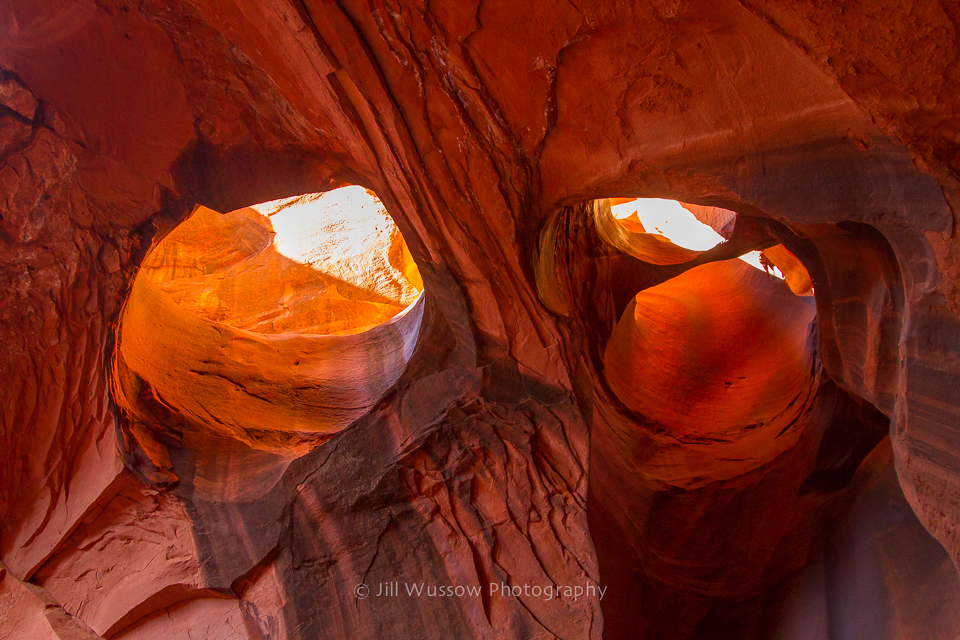 So here we are again in 2020, already a brutal year for the majority of us.  It's been a really rough 4 years, and the idea of that hell continuing and the injustice of it all… it's very difficult to wrap my head around. I don't know how we got here, but it's really sad.  I've been pretty consistently terrified, depressed, and angry the last 4 years. I don't want another 4 years of that. We don't deserve that. We deserve better. Compassion. It shouldn't be that hard to achieve. We're not asking for much at this point.  Human decency shouldn't be that hard to come by.
So I'm forcing myself to see some sort of light and glimmer of hope. It's hard though, since last time, I did not foresee what was coming at and for us. Right this second, I'm feeling pretty good and solid that this can't happen again.  Thanks to all the people who actually feel empathy and are doing the right and humane+human thing.