Happy end of the world! I mean, oops, Happy End of the Year! It means nothing really, tomorrow won't be much/any different, but it still marks some finality I suppose.  Maybe? Hopefully? Like everyone else's perception I imagine,  2020 was such a real downer of a year. I should have known it was all downhill given the fact I spent New Year's Even the ER. Eh.  It involved a lot of death in my world, literal and not, and mostly I don't want to expand on that.  Here are some highlights and lowlights. Note: you will find an excessive amount of photos and an almost equal amount of negative and positive stuff)  (Above: one of my favorite photos of the year. The Sandias at sunset, sandhill cranes coming into the frame)
January + February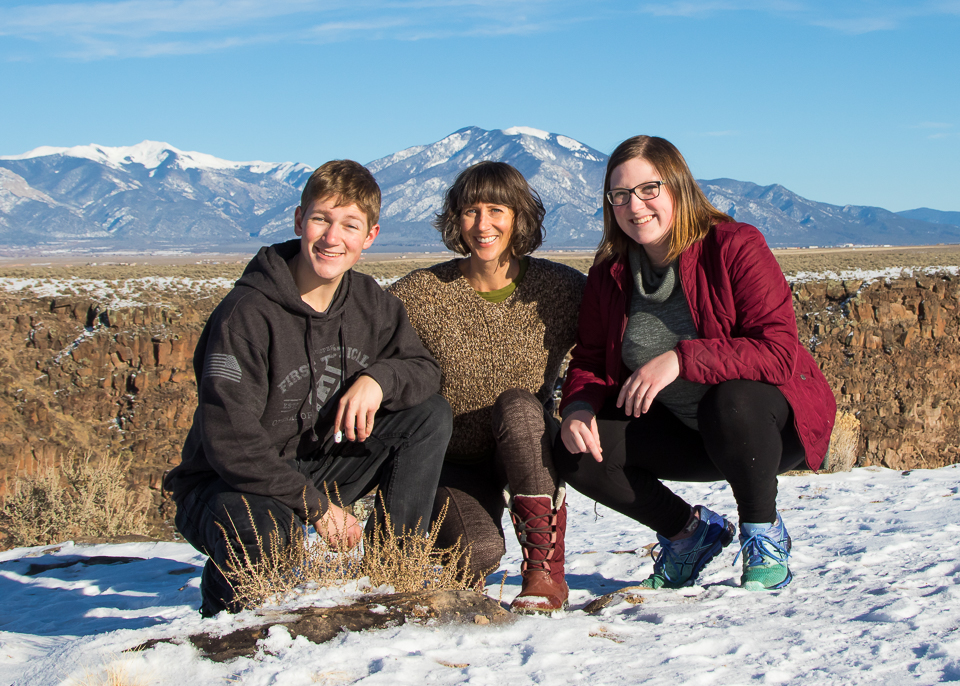 Pretty solid times,  you guys! My niece and nephew came up to visit me for a couple days which was pretty great. Mom, my sister, and I went to Tucson for a really fantastic few day trip. I'm so glad we got to go before the world started it's disgusting crumble.  Aside from that stuff,  I was just waiting for the field season to start and working out a lot. For one of the few times in my life, I was happy with myself/fitness level (having suffered with body dysmorphia most my life and an eating disorder for years, this is not a small thing, it was actually a huge turning point for me), which all drastically changed in the coming 10 months and has been a direct link to my depression.   (Below: one of those beautiful phainopepla;  sis, mom, me; Saguaro sunset)
March + April
I got a few days of work in right when covid hit. (Above: snowshoeing in a very frozen world for work). That was my last work until …current, keeps on going, ain't got no work. Boreal Owl surveys, yeehaw. No owls, but it was still a fun gig…
Let the social distancing begin. I'm so happy I moved to Taos, for a multitude of reasons, but especially this year, because most of my family is only 2.5 hours away, and thankfully we all have been covid-safe this whole time. Still, the goddamn no-hug thing and having to sit far away, wear a mask inside your family's house. I don't approve of this distorted reality set up we have here. I believe mid-March is when I started living in pajamas 24 hours a day and paying everyone's paycheck at the liquor store. Exhibit A below.
I believe mid-March is also when I started entertaining myself by all means possible, including crying daily and making potato seals . Seal potatoes. Go team. Another reason I love Taos : my friends here are the best people ever. I've been rather overwhelmed with all of your kindness and generosity and no amount of thanks will do it. If you are all reading this, I hope you know who are, and I think you are wonderful, inherently good people, and I'm grateful for you. Rachael (below) brought me flowers and some art with a few groceries one day. You are a wonderful human.
A few backyard friends below : A coyote and a couple prairie dogs getting some squishy smooches in.  A real bummer about April was that Zia the Dog died. She wasn't my dog, but she was my landlady's dog and Zia would often hang out with me, and even spend entire days in my house. Hayduke liked her, she loved Hayduke. Her death was really difficult for me.
Salamander April
This gets it's own month. April is when the Night of the Salamanders happened. Please read my blog about it if you are interested, because it is way too much to get into here. Night of the Salamanders was my first of three … what do we want to call it? Bordering on a psychotic break scenario. Aside from 2020 The Hell Year, it's also the Year of the Salamanders for me. Not to be dramatic, but they saved me and at least much of my sanity. Below: Only the smallest fraction of the 120+ dead salamanders I buried this spring;  First photo of Galoshes (The One and Only); Also a sweet photo of a wandering garter snake drinking from a puddle (yes, this was indeed a highlight of 2020 for me)
May +June 
May was mostly spent doing salamander rescuing and taking care of sick ward 'manders. With the goodness of so many of you, I was able to feed these little guys, order medicine,  and get proper set ups for them. Thank you! Some of them slowly started morphing into land adults during this time, which was really exciting and a great experience to watch the process.  Below: some of the first ones who morphed. And Hayduke being a cute guy, as always.
Backyard wildlife was pretty fun in late spring. There was a Swainson's Hawk nest really close to my house, some pretty good birding nearby, a multitude of jumping spiders keeping me company in my abode, and the usual coyotes serenading me to sleep and  the p-dawgs yelling at me, somewhat violently,  to wake up.
It was dad's birthday, and I'm grateful I was able to partake in a socially distanced celebration (this has been one perk about the pandemic. Normally I am in the field in the spring and summer and unavailable for this kind of thing).   (Below: me, dad, and Ann – sister)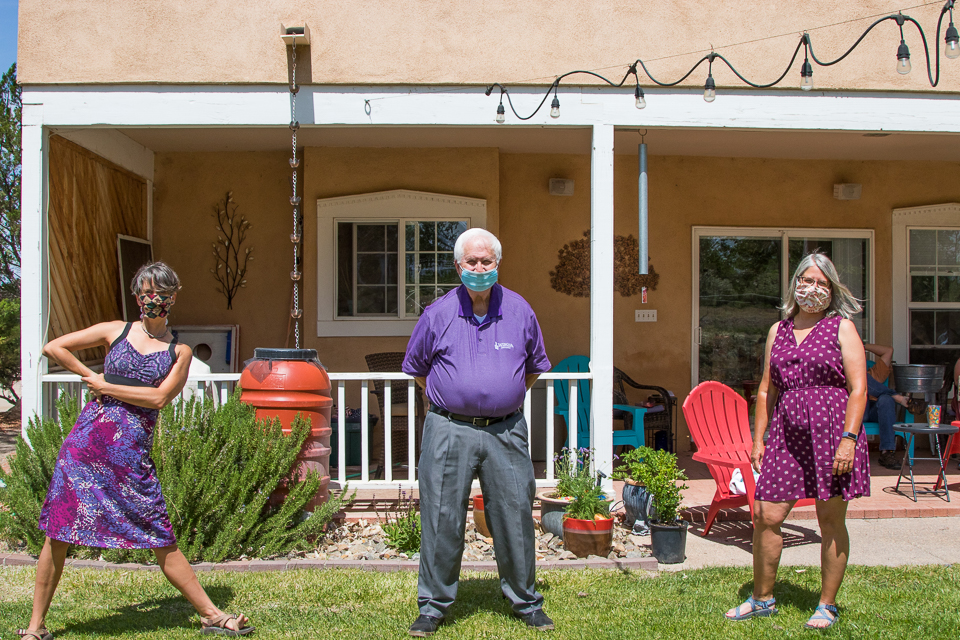 Above: One of my favorite sunsets this spring. Also noteworthy was the fact I was forced to quit my job (that was supposed to start during this time, and a company I had worked for for 2 years). It was a hostile work environment and they chose to re-hire the individual who harassed me and who I felt physically unsafe around. Hope all those assholes have covid and long-lasting issues from it. It is an unbelievably unfair and shit situation and yes I am still bitter.  Below: Let's not sugarcoat anything here. I had (have) a lot of anger and rage about the state or the world, how selfish people are, how I have been treated with that work situation, etc, and personal grievances and I often beat my punching bag up with the intent of making my hands bleed and to feel the pain. This is what I look like and feel much of the time.   
July+August
I had gotten into a pretty stupid relationship in late summer and had to get the hell out of that nonsense, so that was a fun source of stress. However, I had some energy work done and it was a life-changer for me. Really up until recently, I felt so much better about …everything. Highly recommend chakra work if you find the right person and trust them. I really can't express how critical an experience this was for me.
Most important for me during this time was Galoshes's comeback. He was on the verge of death (breathing issues, severely underweight, wouldn't eat, etc). Long story short: I force fed him and gave him a fecal transplant and the little dude is a whole new salamander man! My attachment and love for and to him knows no bounds. Below is a picture of Sweet Baby G eating on his own for the first time.
We had some pretty incredible skies in Taos, as usual, during monsoon season (which came to an end way too quickly). Migration was wild and depressing this year. Hundreds of thousands of songbirds died in the state (New Mexico) because of an early cold snap and malnourishment.  It was really devastating.  We are killing this world so fucking quickly and it is absolutely debilitating.  Below: Crazy rainbow, storm trying to eat the houses, a migrating Wilson's Warbler.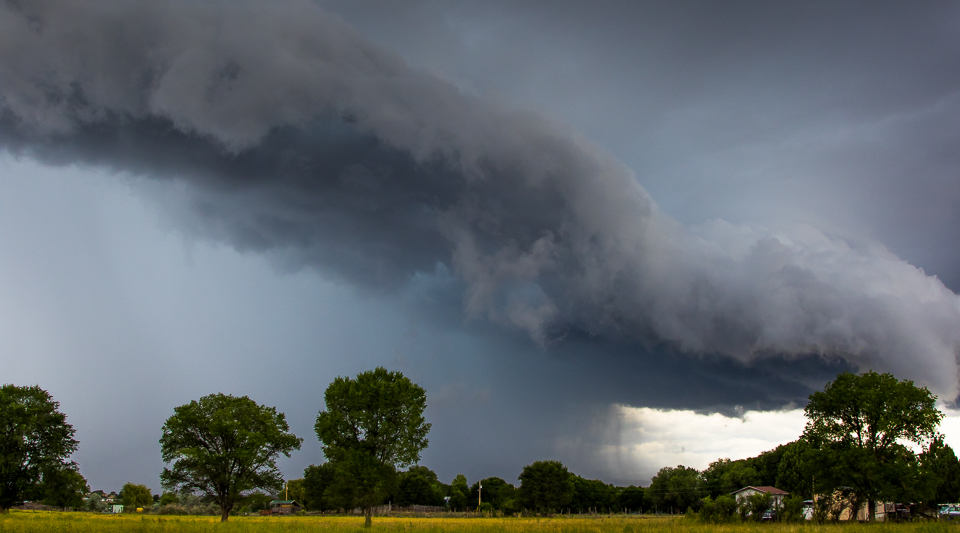 I kid-sat my friend's 6 year old for a while this summer, which was needed and fun. I suggested we make rafts for tiny dinosaurs one time and I may or may not have spent hours on mine, while he was done with his in minutes (I thought I had a limited attention span…). Hayduke continued on being his adorable cute self, and an otter family came out to play across the street from me! This was pretty welcome news.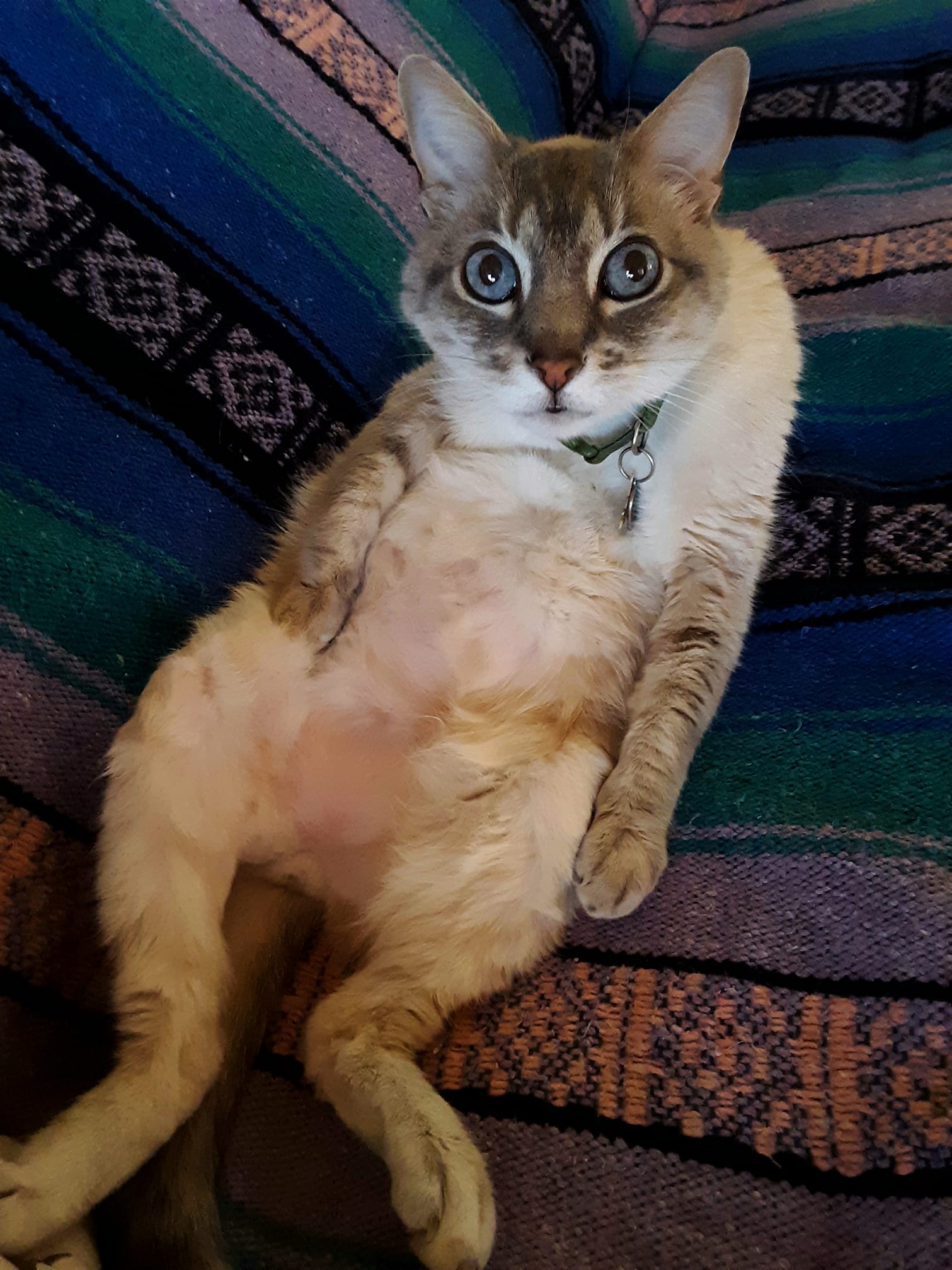 I went for a couple backpacking trips to see pikas mostly, but also found some high elevation tiger salamander populations, which was all kinds of joyous for me. Just to clarify: New Mexico is the best.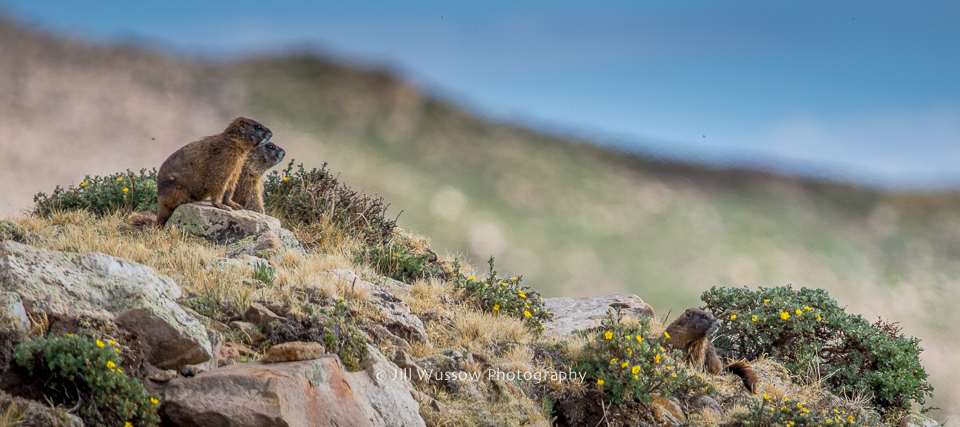 August was mom's birthday, and yay! I got to spend time with family then as well.  Extremely grateful for this.  Also big news is that Galoshes graduated into land adulthood (woohoo!), and Atreyu (Formerly Gary) requested that his name be changed. Not so hard to get something notarized during Covid, luckily.
Below: A few more shots of the glorious Sangre de Cristos during monsoon season.  OHHH! And the most exciting news coming out of 2020 was the release of The Morphers debut album: Morph All Night, featuring Charlene, Arlo, Water 100, and Gumby.
September + October
I got to wander to a secret spot with zero people, with one of my favorite people, in September. A canyon all to ourselves. …It was my sister's 50th bday, which I got to celebrate with her as well. Happy about all of that….The songbird migration issues lingered on and I'd have to sit and babysit warblers in my front yard, since my neighbors refuse to keep their bird and wildlife-killing cats inside. This was an overwhelming amount of stress for me and around this same time, my landlord really proved he is a soul-less being when he blatantly disrespected me by not wearing a mask inside my house (I had very politely asked him). This is something I'm still very upset about and will not get over. Once I am disrespected and violated, and I lose respect for someone, chances are it will never, ever return. Being in my casita (which I love), since then, has felt wrong and gross.  It's not that hard to be a good person.  (Below: Secret canyon; Townsend's Warbler, Green-tailed towhee)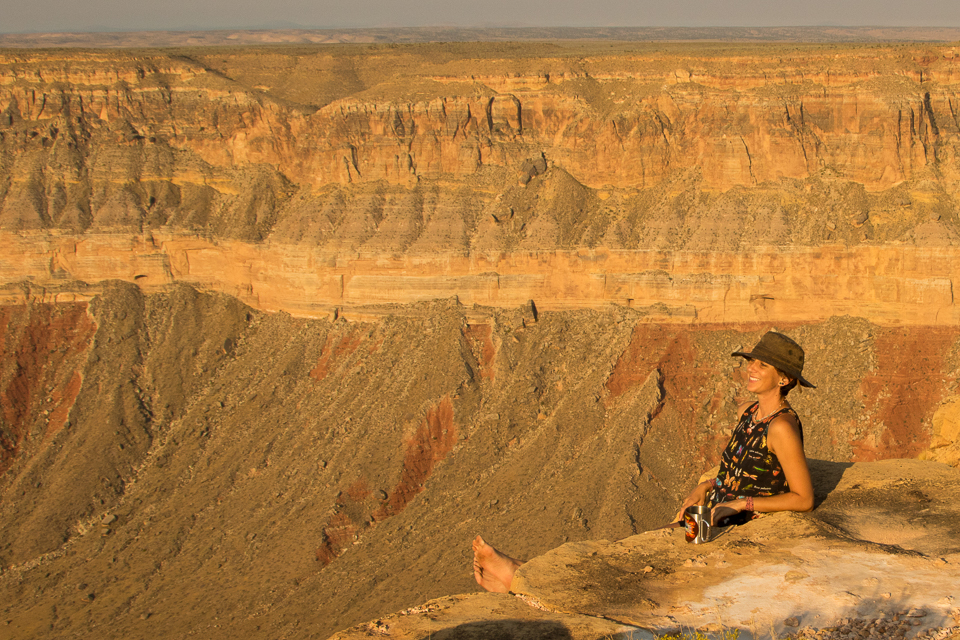 The really good news in October is that I was gifted a 75 gallon aquarium (thank you, Sherry!) for the salamanders. I love it and so do the 'mander babies! Also this was baby snake season, so I rescued countless tiny wandering garters off the roads (really the only snake species I've seen around here)
November + December
Think I'm on my 11th home-grown hair cut at this point. I just really love dull scissors and chopping my hair while in a bad mood. Therapeutic.  I turned forty in November, so that's weird. I was lucky to have a couple days late get together with family – thanks to my sister for the awesome vegan birthday cake!  My neighbor made me a salamander shirt which is just rad.  They have also really helped me out during this pandemic with a lot of things. I really lucked out living down the street from such sweet people. Had a pretty fancy sunrise on my bday, which was a nice gift.
I went for a solo wander on my birthday and came across my old company's field site- extremely random and bizarre. In no world should this have happened. Off trail, this wasn't our sites in the past, etc. I got livid and briefly, it ruined my day/my birthday. Soon after I found a Lakshmi card, lying under some debris. I have to think and believe this means something, and I'll leave it at that.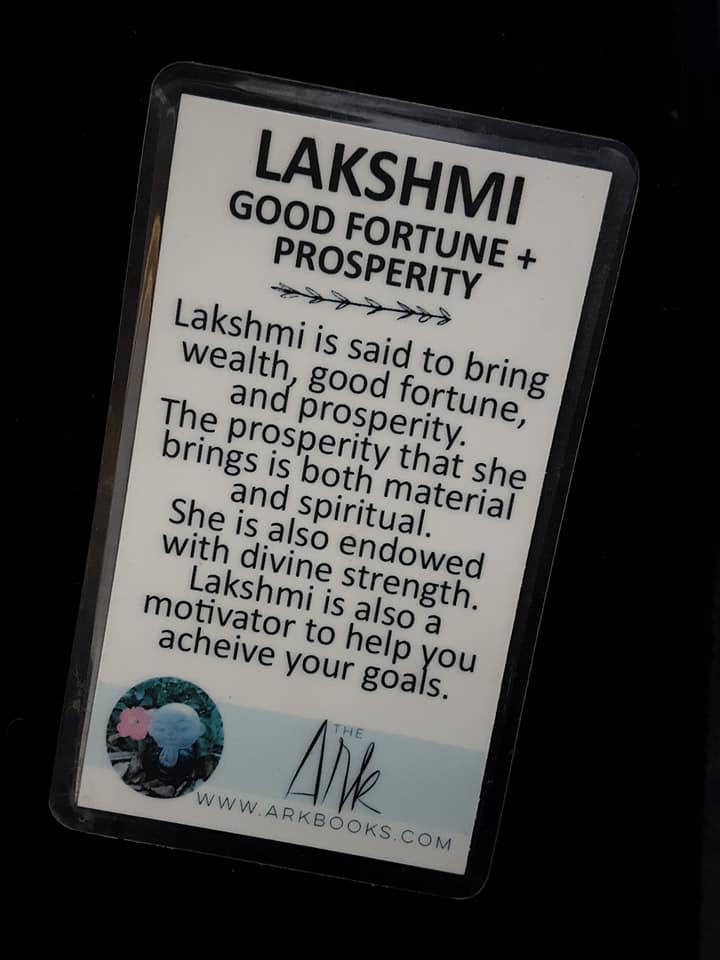 November and December brought in lots of rock painting, tarantulas, and blow your mind skies.  The best part for me was that I got to see family mostly normally for Christmas. As mentioned earlier, all of us have been on board with quarantine and taking covid seriously, so being able to spend Christmas with my family was such a big thing.  I am sorry for everyone who couldn't do that, especially this year.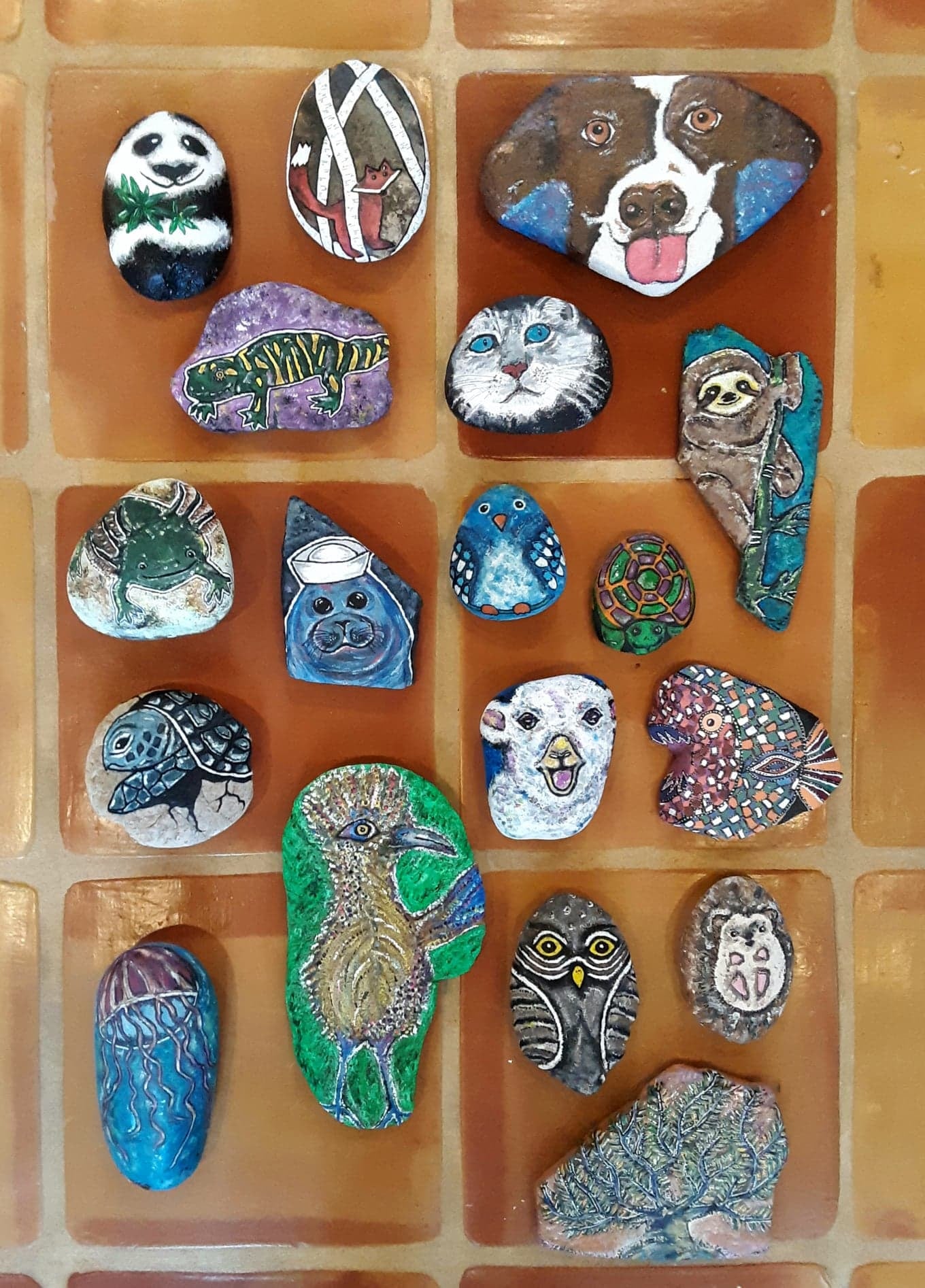 All The Times
Again, this year was bullshit and I have a lot, A LOT of grievances about it. I will say I am so happy to be close(ish) to family and having been able to see my mom, dad, sister, brother in law, and at times my niece and nephew, even if I had to wear a mask inside and camp in the yard. I've had one paycheck since last November and I feel claustrophobic and hopeless, I am glad and relieved about the fact my family is near. I'm so so relieved I live this close to my mom and dad.  I've had to cut quite a few people out of my life, completely, this year, and I do not regret it, but it hurts. I've grown apart from a couple people as well. Again, it hurts, but it's been necessary.
In contrast, I have become so much closer to some people – a shout out to Ann Marie, who I have video chatted with at least once a week for who knows how long now. Our chats are hilarious and ridiculous and she has been a huge source of comfort to me. I've gotten in touch with old friends and made new ones (mostly because of facebook, which I will always appreciate. I've met a few facebook friends  and so happy I have been able to this! (Below: an Ann Marie chat with Hayduke supervising out of jealousy).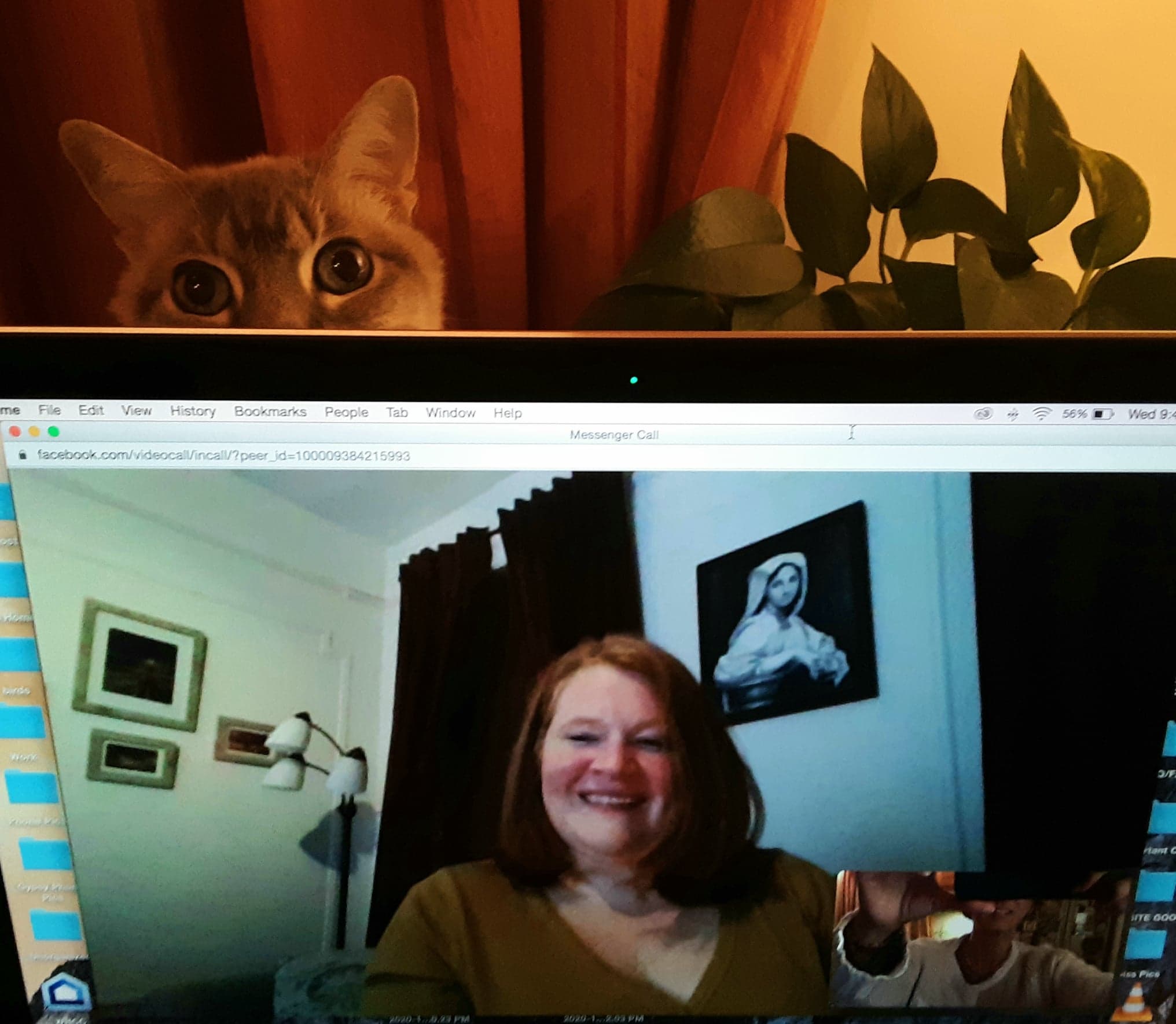 A really sincere thank you to family and friends, old and new, and thank you to Hayduke and the salamanders. Thank you to the Sangre de Cristos and public lands and the New Mexico skies. These are the things that have gotten me through this year in (mostly but not always ) one piece.
To make things different (errr..better), everyone needs to get the vaccine, everyone needs to wear a mask. Don't be selfish.